This is the first blog of a four-part series of our trip to Copenhagen, Denmark. Originally, I planned to write one or two blogs on a couple adventures, but decided to break down the traveler's common questions into individual blogs, including: Traveling in Denmark, Where to Stay, Food!, and Denmark's Attractions. Stay tuned for more blogs to come over the next four weeks.
So, traveling around Denmark was honestly pretty easy with frequent and clean public transportation, passes, and alternative, sustainable transit. It made me jelly that St. Pete isn't as friendly and I was this close to never coming back to the States…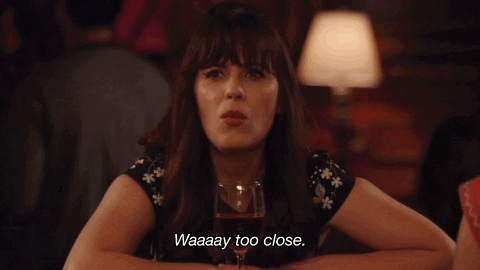 Affordable Public Transportation with Passes
Copenhagen Card
After many hours of trying to crunch numbers to save us money, Jeremy and I decided on buying two 5-day Copenhagen Cards for 3596 DKK (or $572 USD). They covered tickets to all the museums, tours, Tivoli visits, etc. that we wanted to take. It also covered unlimited public transportation on the metro, train, and buses.
That may seem like a lot of money but it was the easiest solution for us. We never had to stress, which is the opposite of vacation and our pursuit for hygge in one of the the happiest country on Earth. I also loved that we had the flexibility to go whichever museums we wanted on whatever days. We weren't limited to our impromptu decision making.
Also, you can buy multiple cards simultaneously which saves you future time and stress – bonus! It is up to you when you wish to start using your card. You need to write start date and time on the card with a pen. They may try to activate your future cards, but let them know they don't need to be activated yet and will be used later. We didn't have any trouble with this at the Copenhagen airport. Trust me, you don't want to get stuck halfway through your trip and need to make an extra stop at a kiosk to pick up another card when you could be spending that time getting hyggelit.
City Pass
My family was stricter with their vaca planning and bought Copenhagen Cards for a shorter amount of hours and used the City pass for transportation on opposite days. Also a super easy and affordable solution for public transportation, but requires more planning.
Thanks, Google Maps, for the Assist!
My aunt and dad used a paper map (old school), but I relied heavily on Google's real-time updates with Google Maps. It was easy, reliable, and accurate. You will need data on your phone to do it – so I hope you've set that up before hand so you're not charged an arm and a leg. Simply do the following to find recommended public transportation through Google Maps (as of 9/19/18):
Open Google Maps on your device.
Type your destination in the query bar and click "Search."
When your destination result appears, click "Directions."
In the top blue bar, there are travel type options listed: Driving, Public Transportation, Walking, Hitchhiking (sometimes), and Biking. You should click the bus icon for public transportation.
The next screen will give you a recommendation and sometimes alternate options (like, "Least Walking, By Bus, By Train, etc.).

FYI – Filters can customize routes even more by changing your departure time and selecting preferences by clicking "Options" in the blue bar.

When you select your route by clicking on it, you can see more details like how much walking and in what direction, which train to take, how many stops before yours, etc.
Finally, revel in the fact that you know where you're going!
Also, if you don't need full directions but just need to know local stations, Google Maps has a "Nearby" function where you simply open the app and then click on the "Transit" icon on the default screen. It'll list nearby stations and the times for upcoming trains. Nifty!
Bikes!
Copenhagen is a fantastically bike friendly town. On a tour, our guide told us they're slowly removing space for cars and adding more for bikes. And, honestly, there weren't many parking options available. The streets are designed to accommodate cyclists with their own lanes (almost as big as a one-way street in America!) and including their own street signs and lights. There are slow and fast paced cyclists, so there's no pressure to go at your own speed. Just use common sense and be aware of street signs, pedestrians, and others around you so you're not running anyone over.
You can easily rent bikes anywhere in the city. My dad rented from Donkey Republic, which lets you pick up and drop off your bike at any of their kiosk bike racks. So super convenient and he loved it! Also check out Copenhagen Bikes as another option.
For not-so-confident cyclists, you can pair up and try a cargo bike. We took a cargo bike tour, and speaking as a person with passenger experience, it was very comfortable and not scary at all to have someone else push you around. I was able to take as many pictures as I wanted while Jeremy got his workout.
Our cargo bike tour included the rental, but you can rent cargo bikes here and here.
Canal Tours as a Fun Alternative
If you have only an afternoon or two in Copenhagen, feel free to check out the canal tours. With a Copenhagen Card, you get a free ride from The Canal Tours Copenhagen and The Netto Boats. When we took a Netto tour, it was a beautiful day sailing. I had a window seat and sometimes I just closed my eyes and enjoyed the breeze in between sightseeing attractions on the water.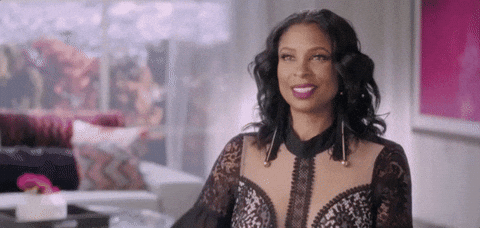 Both companies offer locations at different stops along the water. But if you're looking to use the boats to get you from point A to point B, then I'd recommend the Hop On – Hop Off Sightseeing Boat Tour instead. You'll have flexibility of where you want to go for just 105 DKK and it's valid for 48 hours! We considered that option at one point, because we wanted to get dropped off closer to the mermaid statue, but then changed our minds.
Lastly, just walk! Your FitBit will be proud.
Get your steps in. Copenhagen is a super walkable city. By walking, you'll slow down and see everything, even fun little places you would never be shown on a tour. I'm looking at you, Cafe Guldhornene! There were many times Jeremy and I would pass by an outdoor cafe and choose to sit and relax a bit. It was such a good way to slow down, watch the city and get hygge.
And when you truly don't know the best way…
Ask for help! Many Danish speak English well (especially in Copenhagen), and are friendly to help direct. For instance, one late Sunday night (after quite a number of drinks…), Jeremy, my sister and I were trying to determine which train to hop on at the Copenhagen Central Station to head back to our AirBnb. We needed to go north and ended up on the wrong platform. Fortunately, after asking a guard, he kindly told us we needed to go to platforms 9 and 10 for Hellerup. And hence force, Platform 9¾ jokes were pursued (and we found our way home)!