With five runDisney races under my belt, I have a few half marathon and marathon race training tricks.
Pushing Through a Run
Train with Running Groups
When I lived in Maryland, I found a free group to run with at least once a week. Running with these people, I improved my endurance and conquered hills. #HillsforBreakfast
Is it a Banger?
Disney races are great without headphones, but there aren't any Disney characters at every magical mile during training (hello, trees, for miles!). These are the times where music can help inspire. I create personalized running playlists with pump up music.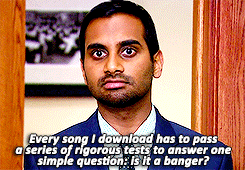 Make Goals
Not just how many miles you run that day, but visual goals. When I'm struggling, I like to pick a milestone in the distance. "I'm going to make it to that stop sign." "I'll take a walking break when I get to the end of the block." "Just a couple more trees to go." … And sometimes, when I get to that marker I've set for myself, I feel good, believe I can go farther, and will then keep running with a new visual goal just ahead.
Planning my Race Outfit
My race outfits are the funnest part of training! You can get super creative and wear whatever you want (as long as it fits Disney's guidelines). For me, I like to design my costume inspired by the race theme. For my first Disney Princess half marathon, I dressed as Princess Jasmine. For my marathon, I dressed as Judy Hopps from Zootopia. I chose her for a few reasons: Judy is determined, optimistic, has a moral compass, and changes the game and destinies for fellow small animals in Zootopia. The marathon was my biggest challenge, and I wanted to dress as a Disney character who represented such strength.
Also importantly, while planning I think about how I can run in that outfit for however many miles. Many times, my bottoms are actual running pants and I'll sneak a sports bra underneath and then secure the costume with safety pins. And don't forget to pack stuff for chafing, like Body Glide. It works wonders.
For more detail on my Disney race costumes, I dig more into it here.
Improving My Speed and Endurance with Interval Training
RunDisney offers free training schedules for every race length. As soon as I sign up for a race, I like to create my schedule based off their recommendations. First, I pick which day will be my long run day (usually a weekend) and starting with the race date, I then build backwards in my calendar from there.
With interval pacing, I can relax my stress during training. It helps make the longest distances less intimidating, honestly. RunDisney's website offers lots of reading materials to help with interval training for all their distances (even for uniquely Disney races, like the Dopey Challenge):