Happy Galentine's Day, friends! This time of the year is all about appreciating, loving, and reaching out to your partner, family, friends, and – for the Brickey pack – our four-legged loved ones. And for me, this holiday is another opportunity to wear super cute Valentines Day outfits while on date night with my husband. We've gone on several dates over the last nine years with a majority of them during a cold February in Maryland. So, finding the best outfit for Valentine's Day sometimes changes based off the weather.
Warm Valentine's Day Fashion
In Florida, I can stop dressing for the cold. But many years in Maryland meant dressing warm. I'm don't think being wrapped up like the little brother from A Christmas Story is super sexy for cupid's holiday.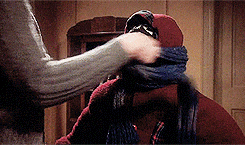 But I found a way to sneak in layers with tights, a soft sweater from a local boutique, and a chic scarf.
Valentines Day Date Dresses
I've worn long sleeved, knit dresses many times previously for Valentine's Day. But sometimes I like to pair skirts with different tops for more options. I mean, skirts are just so girly! I wear them almost every day. My husband likes to say that I dress like a Disney princess (well, because I am).
My favorite combo is an off-the-shoulder Lulu's bodysuit and super flirty pink skirt from Express.
Casual Valentine's Day Outfits
Similar to the dress above, I've paired a casual Zara top I normally wear for work with a leopard print skirt. They're colors in the same family but far enough that they're interesting worn together. This is a great Valentine's Day date outfit for daytime outings.
Funky Fun Fashion
Jumpsuits are so fun and can be dressed up and down. And this year, velvet is in. From a local boutique, I found this red jumpsuit that's great for warm and cold weather. I can dress is down for a casual day out with flats, or pair with romantic drop necklaces and heels for a night out. Whatever my husband has planned for the holiday, I think this is my most versatile Valentine's Day outfit.
Bonus: When I'm still carrying that holiday weight, I can hide my tummy a little better making me suggest this as a good option for plus size Valentine's Day outfits.